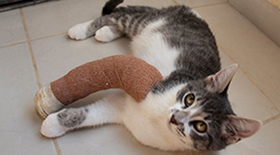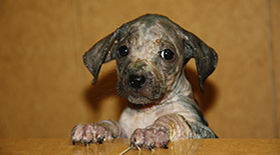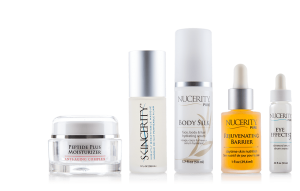 Nucerity, through their new Affiliate Programme, and Cocos Animal Welfare team up!!
Coco's new and exciting association with Nucerity International allows our supporters to assist us with funding for our sterilization clinic and animal welfare programs while, at the same time, enjoying a significant discount on their purchase of any of Nucerity's unique and effective skin care products.
Help us help them, and help yourself to a fresher, healthier look.
 Do Good – Look Good – Feel Good
Benefits of purchasing Nucerity Products through Coco's Animal Welfare:
Get a fresh new look–many satisfied Nucerity clients say they look years younger.
Receive almost 50% off when you buy through Coco's!
Save money on your skin care products and help an animal, all with one order.
Sooth sunburn, rashes and skin irritation
Improve appearance of scars
Combat acne, eczema, psoriasis
Money back guarantee
30% of your payment goes directly to the animals in desperate need in Playa del Carmen, Mexico.
Get one FREE product after every 7 products you purchase, over any amount of time.
Nucerity products are NOT tested on animals.
Delivery to: Mexico, U.S, Canada, U.K and Australia.
Over 19,000 animals have been spayed and neutered at Cocos Clinic in under 7 years, please help us continue providing this valuable service to the community and other rescue groups and shelters. 
NUCERITY TESTIMONIALS
I went to Canada for 2 months to visit our family and friends, when I came back to Playa del Carmen three different people told me they thought I had gone away and had some surgery done on my face. I had no surgery, I was using the Nucerity products. I was using all of them. Another guy I had not seen in 8 years even told me he thought I looked younger than when he last saw me.
~ Shawn Bandick
After my first night of using just Skincerity and Eye Effects 3 I noticed a difference in the morning. The lines around my eyes looked minimized and my skin seemed firmer. I was told 35% of people will notice a difference after one use. I guess I was one of those. Now I have to squint to see where to put the Eye Effects around my eyes.
~ Suzanne Bandic
Frequently Asked Questions About the Program
How much money goes to Coco's from my purchase?
$20 from each bottle purchased of Skincerity, Peptide Plus and/or Rejuvenating Barrier goes to Coco's
Almost 30% of your purchase comes back to Coco's
$12 from each container purchased of Eye Effects 3, Body Silk and/or Advanced Exfoliator goes to Coco's
What if I do not like the product after I purchase it?
You have a full 30 day money back satisfaction guarantee on every product.
Send it back to Nucerity and get a refund.
What if when I register to buy product on the site I am asked the Nucerity ID or user name of the person who referred this site?
Please enter CocosAnimalWelfare and we will get the donation for your purchase.
How does the monthly purchase program work?
Lives are busy. We never want you to forget to order your favorite product and be out of it so we have set up options for you. The system has a memory of what you last ordered. 5 Days before your next order would ship to you again you will be sent an email. You simply click on that link to 1. Confirm you want the same order 2. Add or subtract from that order 3. Skip and order this month or 4. Cancel from the program completely. Please ensure you have entered your correct email AND remember every purchase is a donation to Coco's.
What is the Loyalty Bonus?
Every time you buy a product, any product, you earn a point. When you have seven points saved up, you can redeem for a free product! That's one free product for every seven products purchased. You only pay shipping and handling.
Frequently Asked Questions About the Products
Is Nucerity tested on Animals?
NuCerity does not support animal testing and we try to purchase items and ingredients that to the best of our knowledge are not involved in live animal testing.
Is the Acetone used in Skincerity safe for our skin?
The acetone and the Skincerity formula was proven safe in a United States FDA protocol study under research grants funded by the National Institutes of Health / National Institute of Arthritis and Musculoskeletal and Skin Diseases – SBIR No. 5R42AR44435 Acetone is safe and used in dermatology practices every day to cleanse the skin.
What is the function of Acetone in Skincerity?
In Skincerity, the acetone serves three purposes;
<ol start="1″ type="1″>
<li>Prepare, clean, and turn the liquid into a masque when the liquid is rolled on</li>
<li>Keeps bacteria from growing in the bottle…the roller ball rotates on the skin and back into the bottle</li>
<li>Evaporates in 2-4 seconds so that small, skin healthy micro-porous breathing holes are created</li>
</ol>
How can Skincerity be natural if it as polymers in it?
Skincerity has three active ingredients; (1) the body's natural moisture, (2) grape seed oil, and (3) vitamin E. These active items are NATURAL. These active items are what have an impact on improving the appearance of the skin. The acetone, polymers, etc. create an environment to boost the body's ability to retain your personal moisture which improves the appearance, texture, and tone of the skin – they are not active.
Related analogy: You put a plastic wrap around natural, steamed vegetables to keep them fresh before placing them in the refrigerator. The vegetables retain their natural moisture (like your skin). The wrap is not natural (like the Skincerity masque), but the vegetables (like your skin) retain their natural moisture and structure.
Is Skincerity considered a Natural Health product?
Toggle content goes here, click the edit button.