By Meno on July 7, 2013 in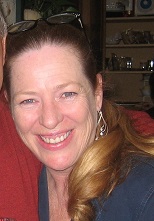 Maureen and her husband Joe are part-time residents in Playa del Carmen. Maureen has been involved with Coco's since it was just an idea. She assists with fostering, promoting special events, fundraising, financial records assistance, grant writing, online auction management, and chaperoning dogs to the US.
Back in Chicago, Maureen works with Special Needs children and adults at the Chicago Park District. She also volunteers with the Animal Welfare League, cleaning, caring for, and promoting adoptions for dogs and cats at Petco stores.
Maureen & Joe's family Alicia, Jim & their Mexican-born grandchildren, Leila and Frankie reside in Playa full time. Maureen & Joe have two dogs, Betsy & Belle (a former Mexican street pup). They have also supported & cared for a feral cat colony at their home in Playa.del Carmen for 8 years.